First of all, I love this toddler t-shirt.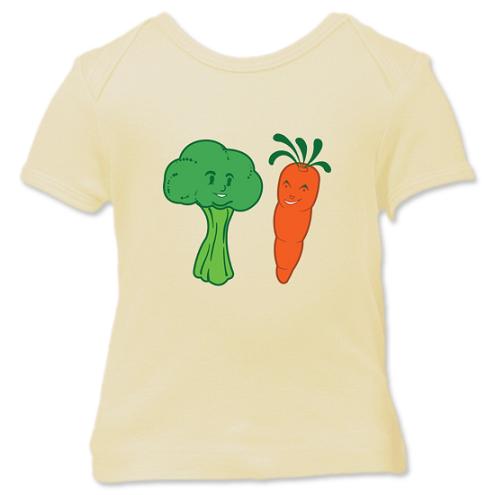 Now that that's out of the way - how are you? I'm doing well, I think I'm on the upswing of the past few weeks, when I've felt mostly depressed and/or angry. I'm not an angry person, by the way, but a severe lack of sleep can most certainly transform the most cheerful of dispositions.
But let's talk about cake. Remember the cake question? Well, I wanted to use raspberry jam for the filling with some fresh raspberries on top for decoration. My plans were foiled, because first there was no raspberry jam left at the farmer's market. So I chose "triple berry" because it included raspberry. Then when I went to the store and bought organic raspberries, I found when I opened them the next day that they were moldy - every single last one. Actually, that's not the first time that's happened. It seems they can't ship a load of organic raspberries without ruining the whole batch with mold. Whoever
they
are.
So I took the moldy berries back and chose strawberries instead. It came out lovely.
A few cake eaters proclaimed that it was the best cake they had ever had, which is a pretty bold statement if you ask me, but also a grand compliment.
Other than Mimi's birthday bbq and Scott's new schedule - weekend nights (7pm - 7am) in preceptorship - not much else is new. Besides, of course, Finn's antics. He's just becoming such a little boy. He's crawling like crazy, and making new noises. He likes to crawl around in our bed in the mornings, and come right up to mine or Scott's face, and make this *click* noise with his tongue. Then he smiles proudly at his new noise.
Because I can't leave without sharing this picture, here it is. My men.